HM Quickshifters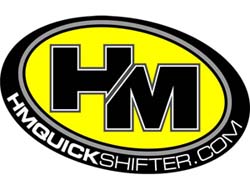 HM Quickshifter – The Leading Manufacturer & Supplier of Quickshifters for Motorcycles

HM Quickshifter offers the most advanced quickshifter systems available on the market. The latest technology available is used to develop and produce a product of the highest quality and longevity, Products from HM Quickshifter are continually improved based on feedback from riders on and off the track.

The quickshifters are easy to use: It's a plug and play system read to be used out of the box. All it takes is this mechanism and a mere click of the foot when a rider is going full throttle to change the gears, without ever interrupting acceleration. Aside from increasing the performance, it also increases the fun for riders, with that intense sound of the full-throttle upshift.
The attention to detail combined with a passion for the motorcycle industry has contributed to making HM Quickshifter a worldwide leader in quickshifter technology, trusted by many racing teams around the globe.
The top-rated quick-shifters are available in a selection of different models, suitable for many types of motorcycle and brands. With a quickshifter, the process of gear shifting simplified even further. The concept is the same as rolling off the throttle during clutchless upshifts but the process is much, faster and the throttle can be kept open all the way.
Check out the range using the Part Finder at the top of this page to find a suitable plug and play kit for your model.


---